June 2013
EURORDIS General Assembly adopts Activity Report 2012 and Action Plan 2013
---
The EURORDIS Members adopted the Activity Report 2012, the Financial Report 2012, the Action Plan 2013, and the Budget 2013, on 31 May at the annual General Assembly that took place during the EURORDIS Membership Meeting in Dubrovnik, Croatia.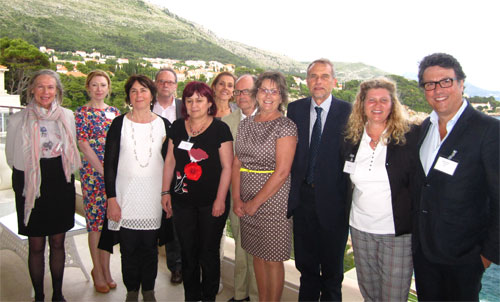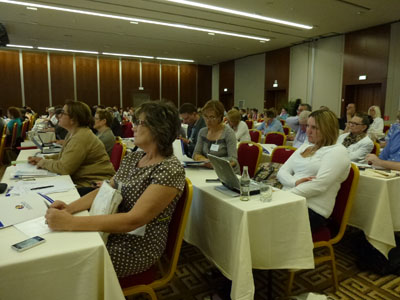 The Activity Report outlines EURORDIS' goals and achievements over the previous year in all major areas, including Advocacy, Information and Networking, Health Policy and Health Services, and Research, Drugs and Therapies. The Activity Report also details the organisation's revenues and expenses, governance structure, staff appointments, and includes a list of members and supporters. Finally, it contains the Workplan for the following year, including the Action Plan and Budget.
The new Activity Report reveals that 2012 was once again a busy, robust year for EURORDIS in all areas. Notably, the number of EURORDIS members surpassed 500. Other achievements include continued active participation in the European Union Committee of Experts on Rare Diseases (EUCERD) initiatives, the EUROPLAN conferences for rare disease national plans, the International Rare Disease Research Consortium (IRDiRC), and the RD Connect project (for patient registries). 2012 also marked the first EURORDIS Awards recognising outstanding achievements in the rare disease community, Rare Disease Day participation in a record number of countries, continued growth of patients' social forum RareConnect, another successful EURORDIS Summer School, expansion of the eNews and website into Russian language, and much more.
The General Assembly also voted on four vacant positions in the Board of Directors, re-electing the Danish Haemophilia Society (Terkel Andersen, Denmark); DEBRA International (John Dart, UK); Selbsthilfe Ichthyose (Geske Wehr, Germany); and electing Alliance Maladies Rares (Christel Nourissier, France).
The Board of Officers, elected annually by the Board of Directors following the General Assembly, was voted as follows:
With 2013 proving as busy and productive as last year, the experience and commitment of the EURORDIS Board, members and staff are particularly welcome!
---
Louise Taylor, Communications and Development Writer, EURORDIS