Joint statement on the European Health Data Space Draft Proposal
---
A call for society-centred digitalisation of healthcare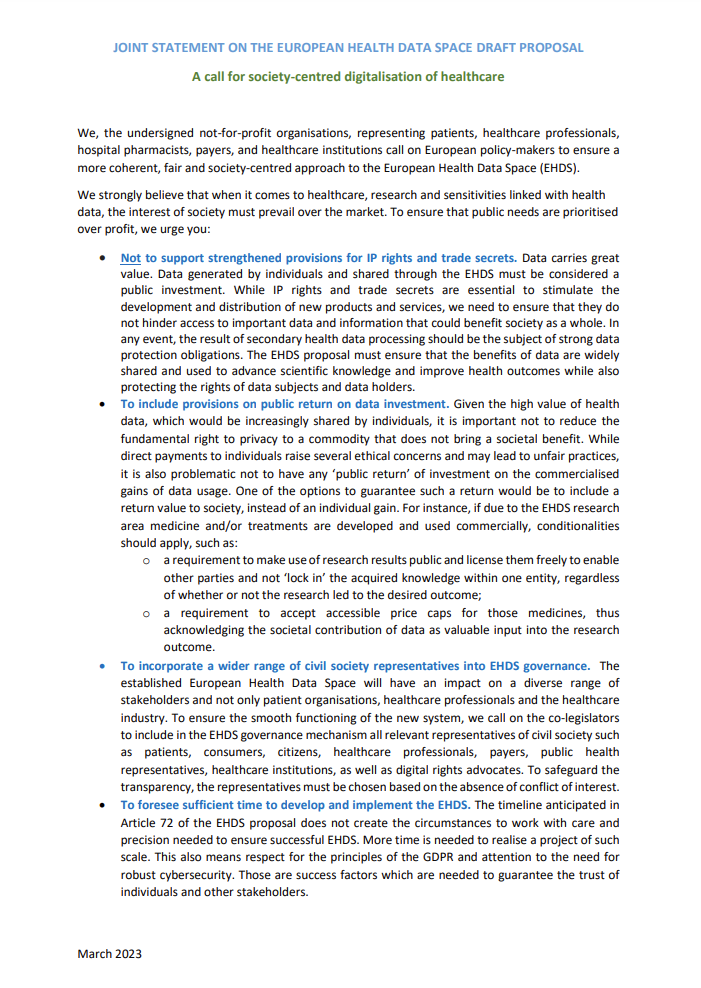 EURORDIS-Rare Diseases Europe – alongside a number of other major, non-profit European health alliances representing patients, healthcare professionals, hospital pharmacists, payers, and healthcare institutions – has issued a joint statement calling on EU policymakers to ensure a more coherent, fair and society-centred approach to the European Health Data Space (EHDS).
Our organisations jointly believe that plans for the EHDS must include:
Not supporting strengthened provisions for intellectual property (IP) rights and trade secrets.
Including provisions on public return on data investment.
Incorporating a wider range of civil society representatives into EHDS governance.
Foreseeing sufficient time to develop and implement the EHDS.
Marzo 2023