Please find below EURORDIS statements, sources of official information and information/activities organised in response to the pandemic which we have received through our network.
If you have any updates from the rare disease community on how your organisations are responding to the COVID-19 crisis please contact: eurordis@eurordis.org.
EURORDIS Response
EURORDIS Rare Barometer survey on COVID-19
EURORDIS has conducted a multi-country survey highlighting the detrimental effect of the first wave of the global COVID-19 pandemic on 30 million people living with a rare disease in Europe.
Vaccines
Additional Resources
Vaccination guidelines – Ensuring equitable access to vaccines
Vaccine deployment
Long COVID
The post-COVID-19 condition occurs in individuals with a history of probable or confirmed SARS-CoV-2 infection, usually 3 months from the onset of COVID-19 with symptoms that last for at least 2 months and cannot be explained by an alternative diagnosis. Common symptoms include fatigue, shortness of breath, and cognitive dysfunction but also others – and generally have an impact on everyday functioning. Symptoms may be new onset following initial recovery from an acute COVID-19 episode or persist from the initial illness. Symptoms may also fluctuate or relapse over time.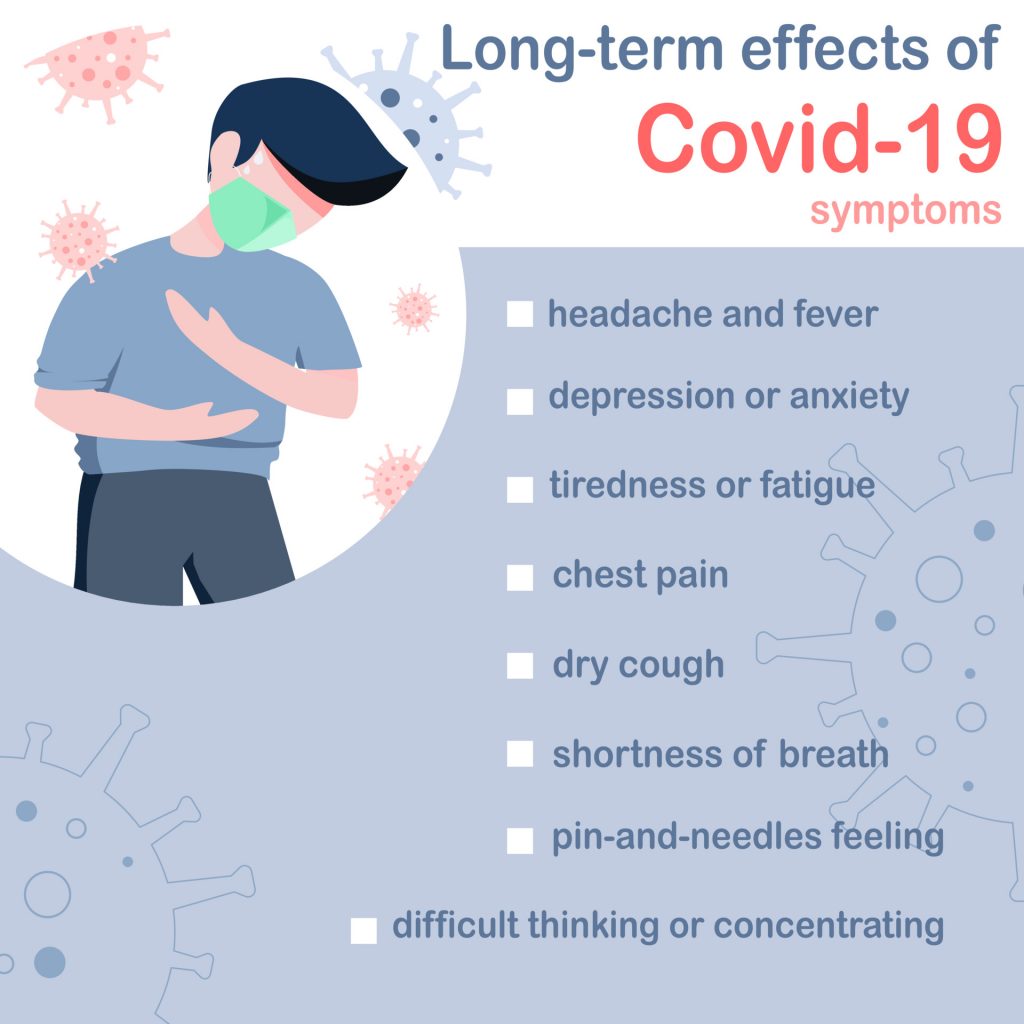 Organisations:
Leben mit Corona (Switzerland)
Offers long-term sick people and their relatives support, information and help. Website | Send an email
#ApresJ20 (France)
Information on Long COVID, specialised HCP, research and treatments. Website | Send an email
Long COVID SOS (United Kingdom)
A campaign for COVID-19 long-term sufferers to put pressure on the government to recognise the needs of those with Long COVID and raise awareness. Website
Long Covid Europe
A European network of Long COVID patient associations run by Long COVID patients, to offer unique expertise as a patient network and gather information concerning Long COVID to curate and share with stakeholders. Website
COVID-19 support group (International)
The group consists of people from all over the world who have tested positive, are experiencing symptoms, or are recovering from COVID-19, including specific channels for Long COVID. Website
Post-COVID HUB (United Kingdom)
For people left with breathing difficulties after COVID-19, their family members, carers, healthcare professionals, policy-makers and researchers. Website
Patient-led research for COVID-19 (United Kingdom)
A self-organized group of Long COVID patients working on patient-led research around the Long COVID experience. Website | Send an email  
EURORDIS cannot respond to questions concerning the medical aspects of a disease. EURORDIS does not employ qualified medical personnel or information specialists to give medical advice, diagnose illness, or offer referrals. We strongly recommend that you seek the advice of your health care provider with questions regarding medical care.