Holistic care is care that encompasses the 360° spectrum of the health, social and everyday needs of people living with a rare disease and their families.
People living with a rare disease need follow-up care and support from different health professionals, often from several different medical specialists, as well as from social workers and other social and local service providers. These may also include rehabilitation, day-care, home care, personal assistants, respite services, adapted schools and workplaces, psychological support and social prescribing.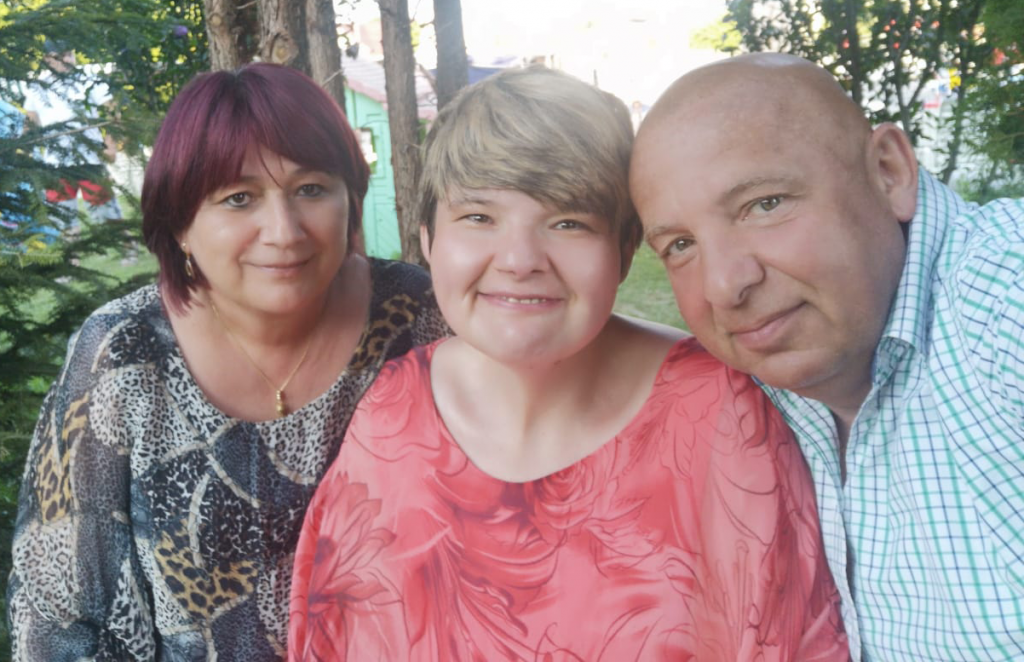 "My daughter's rare disease affects the various aspects of her life and of our life. From getting a diagnosis to accessing care, education, and employment, and to living the most independent and fulfilling life that we can. We need to be part of a holistic structure of care and support that integrates all aspects of our life."
Dorica Dan, mother of a daughter with Prader Willi syndrome and EURORDIS Board Member
Why is holistic care a priority for people living with a rare disease?
Today, the 30 million Europeans living with a rare disease and their family members remain a marginalised and largely invisible population, with little information about their diseases and their rights, few treatments, and a high level of psychological, social and economic vulnerability.
Most people living with a rare disease are living with a disability and have no dedicated therapy of any kind, thus making the integration of paramedical and social disciplines a priority, alongside the classical medical approach to disease treatment and management.
While care pathways remain very complex and fragmented across European countries, the consequences of living with a rare disease reach far beyond health issues, affecting the well-being, socio-economic, family, education, employment and other social inclusion spheres. All of these challenges have been further exacerbated by the COVID-19 pandemic.
EURORDIS objectives in the area of holistic care

To promote access to quality and adequate social services and policies

To advocate for integrated care, bridging health and social care

To advocate for equity of rights and opportunities, including disability and employment rights
EURORDIS' ambition is to see people living with a rare disease and their families integrated in a society that provides holistic care, by:
Advocating on their behalf, partnering with them to make a change and empowering them to access the support they need
Being aware of their needs and effectively providing timely, high-quality care according to these needs
Breaking down barriers in access to care, treatment, well-being, education, employment, independent living, leisure, psychological support and all aspects of social inclusion
Enabling them to fully enjoy their fundamental human rights, on equal footing with other citizens
It is urgent to address the serious unmet needs of people living with a rare disease and their families to reduce their psychological, social and economic vulnerability. To do so begins with accurately assessing the impact of rare diseases on the individual, health care system and society followed by a holistic, and multi-sector approach from research, to diagnosis, access to treatment, health care and social care, at both national and European levels.
Results from the first European survey on the everyday impact of rare diseases (carried out through the EURORDIS Rare Barometer Programme) demonstrate the serious impact of living with a rare disease:
85%
of the survey respondents declaring that the rare disease impacts several aspects of their health and everyday life
65%
have to visit different health, social and local services in a short period of time and 67% find that these services communicate badly with each other
7 in 10
find that organising care is time-consuming and 6 in 10 find it hard to manage
7 in 10
people living with a rare disease and family carers have to reduce or stop their professional activity and 69% face income decrease
54%
declaring that their rare disease caused or amplified isolation from friends
and family
37%
reporting feeling often (19%) or very often (18%) unhappy and depressed, compared to 11% of the general population