At a crossroads for improving patients' access to treatments: learning from the past, looking to the future
Oktober 2020
---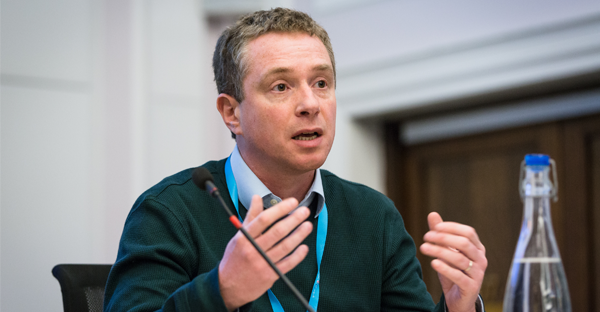 By the end of 2020 the European Commission will propose a new Pharmaceutical Strategy. This will change the way that treatments are innovated, developed, and accessed across Europe.
Access to medicines is a live issue for people living with rare diseases: the majority have delayed, or no access to the medicine they need, or it simply does not exist.
A recent survey by Rare Barometer, with over 7500 respondents from across Europe and the world, showed that while 69% of rare disease patients had received treatment for their rare disease, only 5% had received a transformative treatment approved for the entire European Union.[1] As set out in our 2018 paper on Breaking the Access Deadlock, people living with rare diseases deserve access to the same quality treatment as the general population.
Establishing new legislation at the European level presents an opportunity for reflection on rare disease patients' access to treatments: how can we take stock of progress that has been made over the past two decades, and ensure we move forward at pace so that no one is left behind?
What have we achieved to date?
Over the past two decades EURORDIS and its member patient organisations have dedicated much of their advocacy efforts to improving patients' access to medicines.
Orphan Medicinal Products regulation: a new ecosystem for developing treatments
The EU Regulation on Orphan Medicinal Products has helped transform the lives of many people living with rare diseases, with 181 new orphan treatments approved and 2,286 orphan designations.
This continues to be successful in fulfilling its primary purpose – attracting investment to the development of therapies for life-threatening or debilitating diseases for millions of people who today live without any, or without satisfactory treatment options.
Cross-border collaboration to spearhead innovation
A strong track record of achievements on rare diseases has been established through cross-border collaboration and the support of the European Institutions. European Reference Networks have created a clear structure to share knowledge and treatment guidelines, as well as establishing centres of expertise to deliver transformative therapies. The European Joint Programme on Rare Diseases has widened these networks, creating a comprehensive, sustainable ecosystem allowing a virtuous circle between research, care and medical innovation.
Rare disease patients have a seat at the medicines development table
Rare disease patient advocates have also become key players in the development and approval of treatments. The EURORDIS Open Academy plays a pivotal role in empowering patients in providing them with the knowledge and skills to be involved in conversations with regulators and companies.
Nick Sireau, CEO and Chair, AKU, was involved in the process for the recent European Medicines Agency positive opinion for the first effective treatment for AKU and is one of over 400 EURORDIS Summer School alumni from over 40 countries over the past 13 years. He said:
"EURORDIS was a huge source of support in our advocacy throughout the 17-year journey that led to the European Medicines Agency giving a positive opinion for a treatment for AKU.
"The EURORDIS Summer School in June 2011 was a particular highlight as it opened my mind to the whole regulatory process and helped define our strategy."
What challenges remain?
However, major difficulties in accessing approved treatments still exist. The need for urgent action is clear.
We continue to witness cases when patients and families cannot access a medicine, even though the very same medicine is available in a neighbouring country. This was the barrier to access for 22% of the Rare Barometer survey respondents.[1] This unequal pace of access for patients cannot continue.
Our daily experience also provides countless examples of situations when the price of a new orphan medicine proves to be the stumbling block on which manufacturers and payers fail to agree, with potentially dramatic consequences for the patients in need of access to therapies.
This cycle repeats as many exciting new scientific developments in diagnostics and treatments bring the promise of new therapies, but the high price tag stops them reaching patients quickly. Rare Impact has evaluated the challenges and proposes solutions regarding access to these transformative rare disease treatments across Europe, with country reports available now.
What do we want to see from the European Pharmaceutical Strategy?
In 2018 we set out our ambition to see three to five times more new rare disease therapies per year, three to five times cheaper than today by 2025. Our driving principle remains the same: how can we have more and better treatments for people living with rare diseases?
Next year, we will present our final recommendations from Rare 2030, a foresight study exploring future scenarios for rare diseases. The aim is to use this to inform policy making, to build a better future for people living with rare diseases. Access to treatments is unsurprisingly a key focus. Stakeholders from across the field have been involved in developing this vision, they now collectively need to take responsibility to deliver it.
To drive the change we need to see, the new Pharmaceutical Strategy in Europe needs to address two main issues: the huge inequalities in the speed of access and investment in research to increase the pace of developing new treatments.
Yann Le Cam, Chief Executive Officer, EURORDIS commented:
"It is completely unacceptable that there are only a handful of transformative treatments available to people living with rare diseases. Patients around Europe should not have to live with the consequences of a fragmented system that exists across 28 separate markets, and which is not conducive to effective access to medicines.
"We believe that a new ecosystem is possible, a framework based on a global approach to innovation for unmet medical needs and on sustainability for healthcare systems as well as financial attractiveness to industry and investors.
"The opportunity to do this in a new European Pharmaceutical Strategy cannot be missed. The EU should have the ambition to become a world leader in the health industry, in particular in rare diseases which is leading the field of treatment innovation today."
[1]Rare Barometer survey on Rare disease patients' experience of treatments (2019); Results presented at the 2020 European Conference on Rare Diseases and Orphan Products; data available on request
---
Jenny Steele, Communications Manager, EURORDIS
Traducteur : Trado Verso
Übersetzer: Peggy Strachan
Traductor: Conchi Casas Jorde
Traduttrice: Roberta Ruotolo
Tradutores: Ana Cláudia Jorge e Victor Ferreira
Перевод: Talkbridge