Attend the European Conference on Rare Diseases & Orphan Products 2020 Stockholm
Februar 2020
---
Update: ECRD 2020 is now taking place online – read more
The tenth edition of the European Conference on Rare Diseases & Orphan Products (ECRD) will now take place online on 14-15 May. Recognised globally as the largest, patient-led rare disease event, ECRD brings together more than 800 participants from over 50 countries around the world.
Register to attend by 20 March to make the most of early bird rates!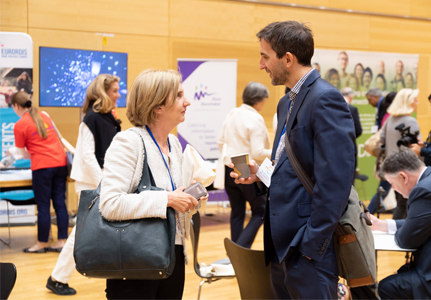 Leading, inspiring and engaging all stakeholders to take action, ECRD is an unrivalled opportunity to network and exchange with all stakeholders in the rare disease community – patient representatives, national and European policy makers, researchers, clinicians and European Reference Network clinical leads, and representatives of industry, payer bodies, HTA agencies, national regulators and the European Medicines Agency.
Sessions hosted by recognised experts are built around six sub-themes:
See the full conference programme including an exciting new innovators' showcase!
If you would like to learn more about how ECRD will help to shape rare disease policy for the next ten years register for a pre-conference webinar taking place on 23 April. This webinar is an opportunity for you to hear the latest outcomes of the Rare2030 Foresight Study and understand how the study lays a foundation for policy discussions throughout each theme of the ECRD.
The journey of living with a rare disease in 2030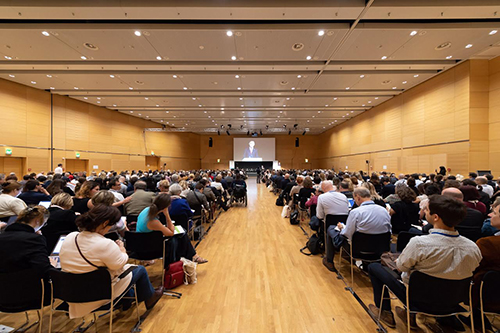 The rare disease community has made great strides towards improving diagnosis, care and treatment for people living with a rare disease in recent decades, but without vigilance and constant effort, progress can easily be reversed.
The ECRD 2020 theme 'The rare disease patient journey in 2030' recognises that the next decade holds great potential for improvement and that while we cannot predict the future, we all have a role in preparing for it. People living with a rare disease have the right to reach their highest potential of well-being.
Attend ECRD 2020 to take part in discussions to inform and build the future ecosystem for rare disease policies and services.
Maria Montefusco, ECRD Programme Committee Co-Chair and President, Rare Disease Sweden, said, "At the start of a new decade, ECRD 2020 is a crucial moment to co-create policy options today that can lead to equal opportunities to health and better life conditions for people living with rare diseases in 2030 and beyond. Now is the time to build the policies of the future that will go towards achieving equitable access to treatments and health and social care for the 30 million people living with a rare disease in Europe and the 300 million worldwide. Rare Diseases Sweden is proud to partner with EURORDIS on the organisation of ECRD."
Yann Le Cam, Chief Executive Officer, EURORDIS-Rare Diseases Europe, commented, "We are at a pivotal moment of decision making. A number of legislative, policy and financial frameworks are being put in place at the national, European and global level. More than ever, we need renewed policy frameworks, we need patient-driven innovation and we need collaboration across borders that translates into meaningful improvements for patients and families."
He added, "The health and well-being of the 30 million people living with a rare disease should not be left to luck or chance. Now is the time for everyone to keep momentum high, to keep pushing to ensure that by 2030 the journey people living with a rare disease face to diagnosis and access treatments and care has drastically improved. Join us at ECRD 2020 to make sure you are part of this movement."
The conclusions of ECRD 2020 will inform recommendations made at the end of the two-year Rare 2030 Foresight Study on future rare disease policy, led by EURORDIS and partners, initiated by the European Parliament and funded by the European Commission. In addition, the Network of Parliamentary Advocates for Rare Diseases is also taking action to bring about a renewed EU political framework on rare diseases a reality over the next 5 years.
ECRD 2020 is organised by EURORDIS, co-organised by Orphanet, with the support of the AFM-Téléthon, the Health Programme of the EU and 14 full partners including Rare Diseases Sweden and 60 associate partners.
---
Eva Bearryman, Senior Communications Manager, EURORDIS