Supporting Ukraine's Rare Disease Community: A Multifaceted Response Amidst Crisis
August 2023
---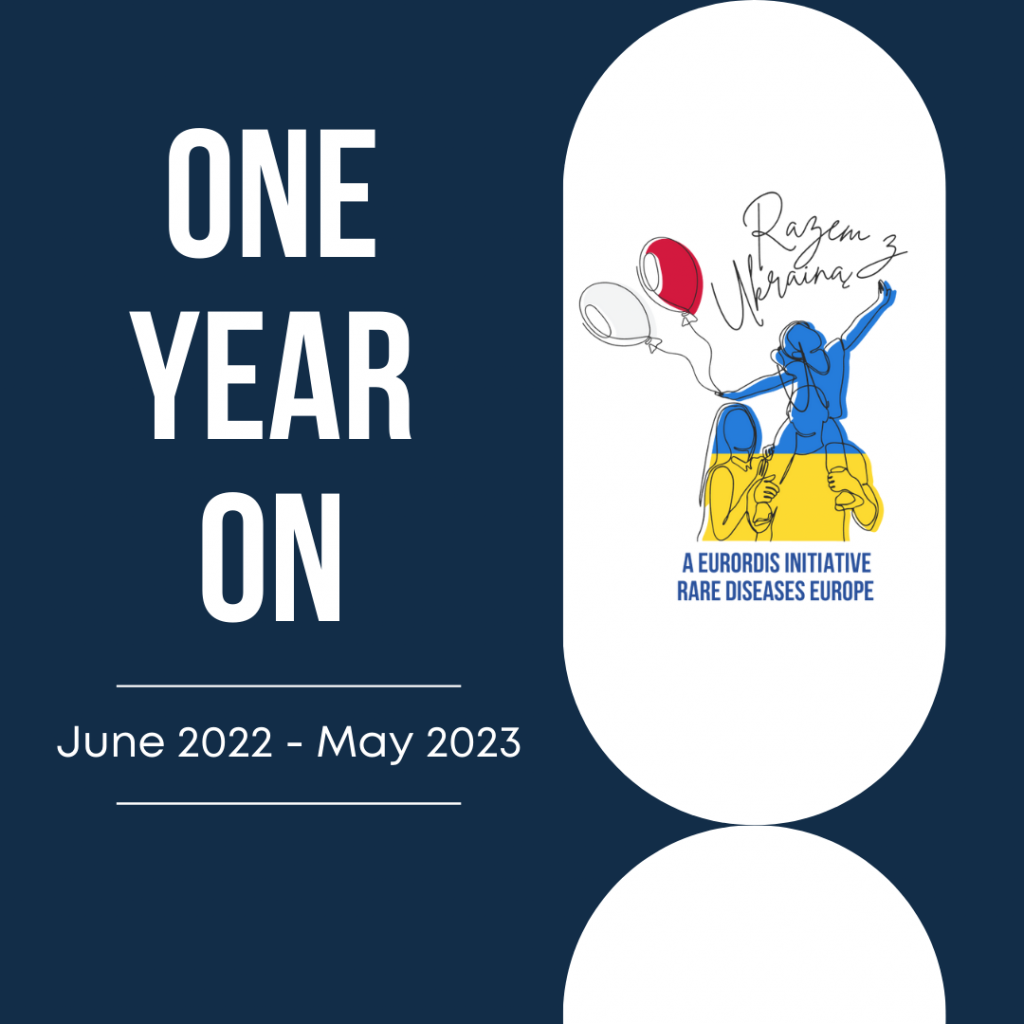 The war in Ukraine unleashed a humanitarian crisis of unprecedented proportions, causing millions of people to flee their homes in search of safety. Among the vulnerable populations deeply impacted were those living with rare diseases. Responding to this urgent situation, EURORDIS – Rare Diseases Europe, together with its partners, took immediate action to provide crucial support and assistance.
In the wake of the conflict, EURORDIS swiftly conducted a comprehensive needs assessment, which illuminated three critical areas requiring urgent attention: accommodation, social services, and equipment. These areas became the focus of the Razem z Ukrainą (Together with Ukraine) project, a collaborative effort involving EURORDIS and 13 dedicated non-profit organisations.
Accommodation: A Safe Haven for Families in Crisis
Receiving accommodation was paramount for the Ukrainian rare disease community displaced in Poland, which became the largest recipient of refugees from Ukraine. Families fleeing the horrors of war faced immense challenges in securing disability-adapted housing. Short-term relief was offered through the generous efforts of volunteers, who opened their doors to thousands of Ukrainians crossing the border. However, a long-term solution was desperately needed, considering the prolonged uncertainty of the conflict.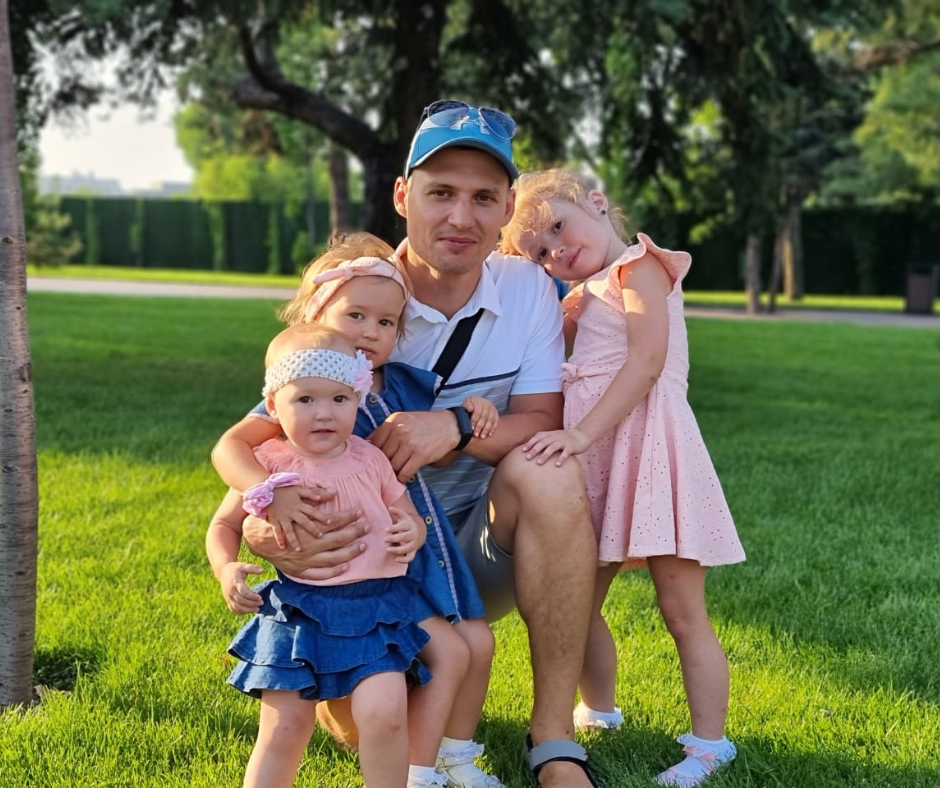 Having escaped Mariupol, Sofiya (who lives with cystic fibrosis) and her sisters express their gratitude to Airbnb for providing their family with a house in Germany.
EURORDIS, in partnership with Airbnb.org, stepped in to provide short-term stays for over 300 families in Poland and other countries, offering a respite from their tumultuous circumstances. Furthermore, the project itself covered short to medium-term housing costs for more than 250 families, providing a vital stop-gap solution while more sustainable housing arrangements were sought.
Empowering Access to Social Services: Navigating a New Landscape
In addition to the challenges of finding accommodation, the Ukrainian families faced complexities in accessing specialised healthcare and essential social services in their new country. The upheaval caused by the war disrupted their familiar support systems, leaving them in need of guidance and assistance to rebuild their lives.
EURORDIS worked in close collaboration with local organisations, providing essential family assistance to ensure that Ukrainian families received the support they needed. Navigating through the complex social benefit systems, gaining access to schools, and securing vital services became a shared effort between EURORDIS and its partners, empowering the affected families to establish stability in Poland.
Addressing Critical Equipment Needs: Restoring Independence and Dignity
The disruption caused by the war had forced many Ukrainians to leave behind essential medical equipment, leaving them in vulnerable situations. A lack of dedicated resources for specialised transport meant that some individuals had to go without essential items like wheelchairs and medical supplies, further compounding their difficulties.
To address this urgent need, EURORDIS procured and shipped 68 vital pieces of medical equipment, including oxygen concentrators, nebulisers, sterilisers, aero-chambers, electric wheelchairs, personal lifts, and orthopaedic chairs. This equipment played a critical role in restoring independence and dignity to those affected by rare diseases, ensuring they could navigate their new circumstances with enhanced mobility and comfort. Moreover, EURORDIS made complete cognitive behavioural therapy (CBT) courses available in Ukrainian, providing essential mental health support to families grappling with the psychological impact of the conflict.
The majority of Ukrainians living with a rare disease stayed in Poland… which means that our work was done well here.

Project Partner
The Razem z Ukrainą project stands as a testament to the power of collective efforts in times of crisis. Through the collaboration of EURORDIS and its partners, the Ukrainian rare disease community in Poland found solace, support, and hope amidst the ravages of war. While the project may have concluded, the commitment to monitoring the situation remains steadfast, ensuring that those affected by rare diseases continue to receive the care and support they need to rebuild their lives in the face of adversity.
Learn more about our Ukraine response, including the coordination center for Ukrainians with orphan diseases.
---
Hanna Boiko, EURORDIS Programme Manager – Ukraine Response
Disclaimer: the opinions – including possible policy recommendations – expressed in this article are those of the author and do not necessarily represent the views or opinions of EURORDIS. The publication of this article on the EURORDIS website does not equate to endorsement.