EURORDIS – Rare Diseases Europe has established the Rare Disease Day Young Ambassador Group to harness the power of youth advocates and professionals across the world in shaping the future of the rare disease movement.
As an Ambassador, members of the group will join a network of passionate leaders across borders collaborating to make Rare Disease Day a catalyst for meaningful change.
Young advocates understand life with a rare disease in a way that others often miss. Between 18 and 30 years old, our Ambassadors will have unique lived experiences as young people living with a rare disease or caring for someone who does. They would also have hope – and a vision for building a better future. A future where no young person feels alone in the face of health challenges or a lack of support systems that meet their needs.
Working with EURORDIS, our Ambassadors will turn that vision into reality through advocacy, community building, raising awareness, and outreach.
What will our Ambassadors do?
Connect and empower
Ambassadors will connect through regular online and face-to-face events where they will share experiences, start important conversations and work on collaborative campaigns. These interactions will shape Rare Disease Day initiatives and resources for a younger audience. Ambassadors raise their voices together through this network to inspire others, combat stigma, and achieve a shared mission of empowering youth.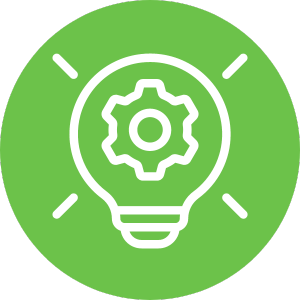 Drive solutions
Ambassadors will meet with healthcare providers, policymakers, educators and other decision makers who can effect meaningful change. They will provide insight into challenges, review programmes and push for tailored solutions to meet the needs of young people in local communities and around the world. Ambassadors will advocate for change on EURORDIS' own platforms and contribute to resources for youth.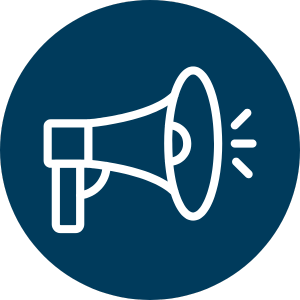 Shape the movement
Ambassadors will share updates on their work and personal experiences of living with a rare disease to motivate other advocates. They will spread awareness of key issues through media and meetings with public figures. Ambassadors will envision and shape the future of the rare disease movement to achieve EURORDIS' mission where people of all ages can thrive with optimal healthcare, community support, and protections ensuring the ability to live fully.
Young advocates' vision makes the future bright, and their passion within our Young Ambassador Group will transform the Rare Disease Day campaign into a driver of progress. The determination, skills and story of each Ambassador will create change. They will define the next generation of leaders in the rare disease movement – and through the Young Ambassador Group, we will come together to build a more equitable and inclusive world for all.
How can you join the Rare Disease Day Young Ambassador Group?
The Rare Disease Day Young Ambassador Group will be a dedicated team of young patient advocates, caregivers and professionals from across the world whose mission will be to help raise awareness of rare diseases within the context of the Rare Disease Day campaign.
As a Young Ambassador, you will play a vital role in supporting our campaign by advising us on reaching younger audiences effectively and by actively engaging with these audiences yourself.
Our goals are simple yet impactful: to enhance awareness of rare diseases among younger individuals and to contribute to the overall success of the Rare Disease Day campaign. By joining this group, you will have the opportunity to influence Rare Disease Day's direction and play a crucial part in spreading awareness about rare diseases.
As a Young Ambassador, your responsibilities will include:

Advising the Rare Disease Day campaign on effective strategies to reach younger audiences, ensuring our message resonates with them.

Actively engaging with younger audiences through various channels such as social media, events, and community outreach.

Collaborating with the team to develop toolkits and resources specifically designed to aid other awareness campaigns targeting young people.
To ensure the success of the Rare Disease Day Young Group, we are seeking enthusiastic and dedicated individuals who meet the following selection criteria:
Age: Applicants must be between 18 and 30 years old.
Passionate Advocates: Candidates should have a genuine interest in rare diseases and a strong desire to make a positive impact by raising awareness.
Communication Skills: Effective communication skills, both written and verbal, are essential to engage with diverse audiences and convey the importance of rare disease awareness.
Social Media Savvy: Familiarity with social media platforms and their usage for advocacy purposes is highly desirable.
Collaborative Spirit: Ability to work well within a team, share ideas, and actively contribute to group discussions and initiatives.
Availability: Commitment to dedicating time and effort to fulfill the responsibilities associated with the role of a Young Ambassador.
Membership of the Young Ambassador Group is not limited by geography, and we are welcoming applications from each and every continent!
If you meet these criteria and are excited about making a difference in the lives of those impacted by rare diseases, we encourage you to apply!
We look forward to receiving your applications and working together to make a lasting impact on the rare disease community!