November 2021
People behind the campaign #30millionreasons: hear from Nick Sireau, patient advocate and Black Pearl Awardee 2021
---
"I think that the governments need to act faster; they move at a glacial pace."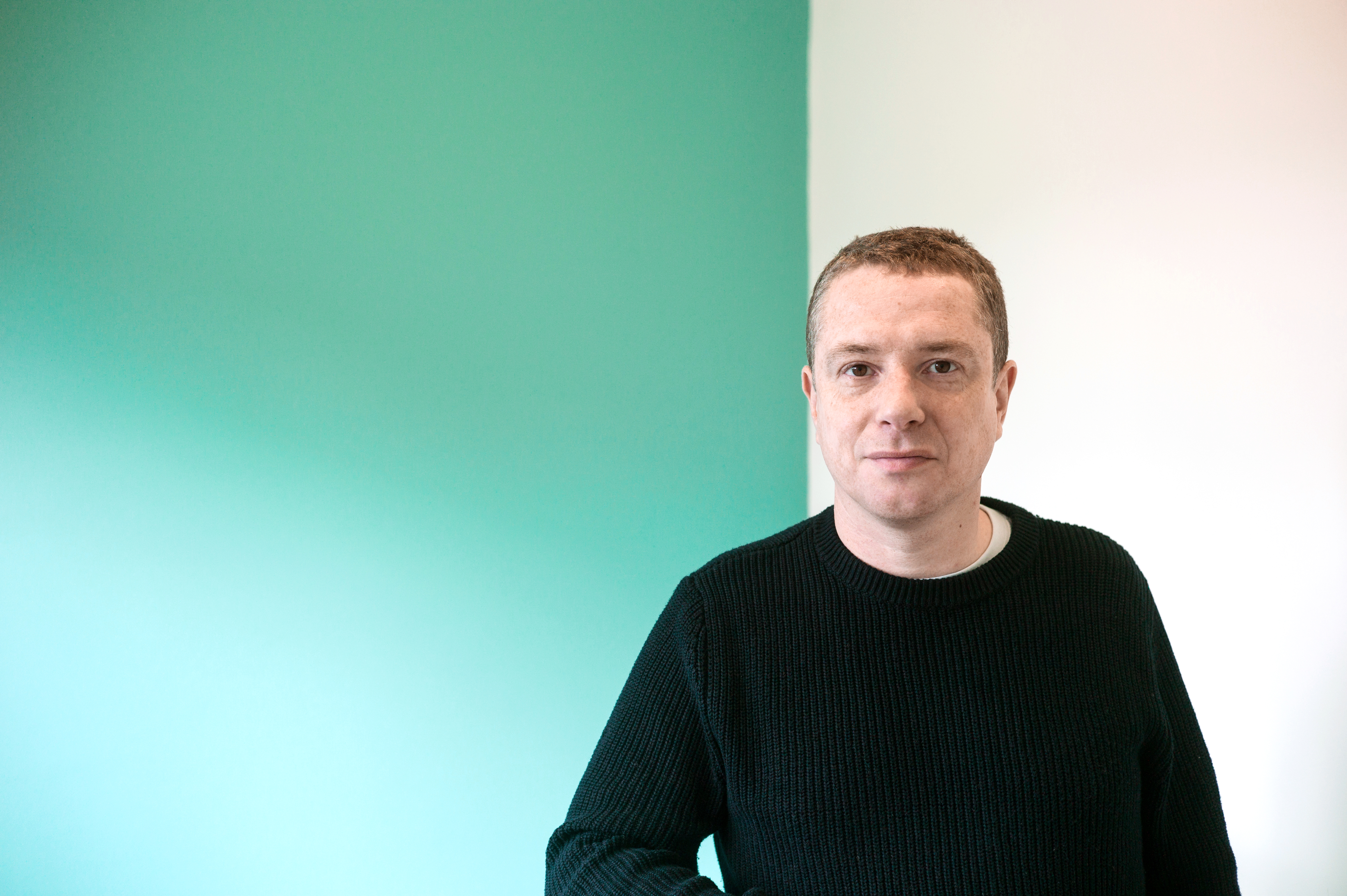 The campaign #30millionreasons is a result of the two-year Rare 2030 Foresight Study calling for a European Action Plan on rare diseases to ensure that no person living with a rare disease is left behind by 2030. Since its launch in June this year, over 1600 people have taken action by sharing their reason on the campaign's website to make sure European decision makers do not leave our future to luck or chance.
This month, we asked Nick Sireau, CEO of AKU Society, recipient of the EURORDIS Member Award 2021, patient advocate, and father of two sons living with a rare disease, to share his thoughts on the past, present, and future of rare diseases.
You have dedicated the last 18 years to advocacy and research in the rare disease field, which led to ground-breaking achievements in the rare disease community. In your opinion, what has been the biggest change that you've seen? What challenges remain?
When we started 18 years ago, in 2003, there was really very little out there to help rare disease patient groups and there was very little online. I think the umbrella groups were just in their infancy. And so, we felt that we had to learn everything ourselves. We had to figure out how to fundraise for this rare disease [AKU], we had to figure out how to work with clinicians, how to approach industry, and without a scientific background it was a steep learning curve.
I think what's changed now is that we have a much better ecosystem for rare diseases. For example, there's EURORDIS, which is lighting the way. It provided me with a lot of support and advice, particularly when we were trying to develop our clinical studies 10 years ago in the Summer School, and then a few years later the Winter School.
In addition to that, public and government awareness of rare diseases has progressed too. It is still far from perfect, but there is now a better understanding of rare diseases within industry. They understand it's important, and worth researching. One of the reasons I set up a new charity called Findacure to help all rare diseases in the UK eight years ago was this belief that by studying rare genetic diseases we can better understand and treat common diseases.
Challenges remain, and the biggest one for research is still access to funding. It's very difficult to get national funding, and even more so international funding for rare diseases, because there's just so much competition. The Health Technology Assessment process is also a shambles and not at all fit for purpose. This all needs to be overhauled, centralised, and harmonised.
As a former participant of the EURORDIS Summer School and active patient advocate, how do you think these issues could or should be addressed by governments across Europe and Europe collectively in the next decade?
I think that the governments need to act faster; they move at a glacial pace. The pandemic has shown that with the right motivation and incentives they can bring change fast. Industry and regulatory agencies and governments can collaborate and move things forward when there's the need. For everything else, at the moment, it's a very linear process. First, you need to do your preclinical, then early clinical, get scientific advice, go to the regulatory agency, and then after that, you engage the [European Medicines] agency. It seems there is no sense of urgency at all. The whole process needs to accelerate.
We also need better collaboration between industry and patient groups. I believe that industry, which brings a lot of money from rare diseases, needs to give some of that back. Industry should be putting a percentage of their profits into an independent foundation that can then disperse that to rare disease patient groups. In the United States, for example, the Chan Zuckerberg Initiative provides a significant amount of funding to build the capacity of patient groups. We need to bring this to Europe.
You are among 1600 people to take action as part of the campaign #30millionreasons calling for Europe's action plan on rare diseases. What has inspired you to join the campaign and what do you think other people should know about it?
I think the whole idea of an action plan on rare diseases is fantastic, and the campaign "30 million reasons" is brilliant. There are 30 million people across Europe living with a rare disease. That is absolutely enormous! Even though Europe has been leading the way on rare diseases for some time now, it needs to accelerate that. It needs a really coordinated action plan that everyone can aim for, to try and change the lives of these people.
Personally, I joined the campaign because of its scale. European campaigns have a potentially much bigger effect than those at a national level. In my work, I've also benefited a lot from European support. Ten years ago, we got FP7 European funding for AKU, we had really positive advice from the European Medicines Agency, and I just think the work done at a European level is absolutely crucial.
Overall, people should understand better how Europe collectively can bring about change, and all the good things that Europe is doing to improve the lives of people with rare diseases.
---
About the campaign #30millionreasons
The campaign #30millionreasons echoes the need for structural societal change, enshrined in the United Nations Agenda 2030. The COVID-19 pandemic has confirmed that no country can tackle health issues alone, and international collaboration is the only way to achieve meaningful progress and to leave no one behind.
By their very nature, policies take time to implement and to have the desired impact. We now have a once-in-a-generation chance to adopt a legislative framework that would significantly improve the quality of life of people living with a rare disease, stop people losing their lives too young from rare diseases and confirm Europe's commitment to building a fairer, more inclusive, and equal society for all.
Let's make sure EU decision makers do not let it slip away. Voice out your thoughts, concerns, and aspirations for a better future now: https://action.eurordis.org
---
Stanislav Ostapenko, Communications Manager, EURORDIS