1st Multi-stakeholder Symposium on Improving Patient Access to Rare Disease Therapies
---

24 – 25 February 2016
Brussels, Belgium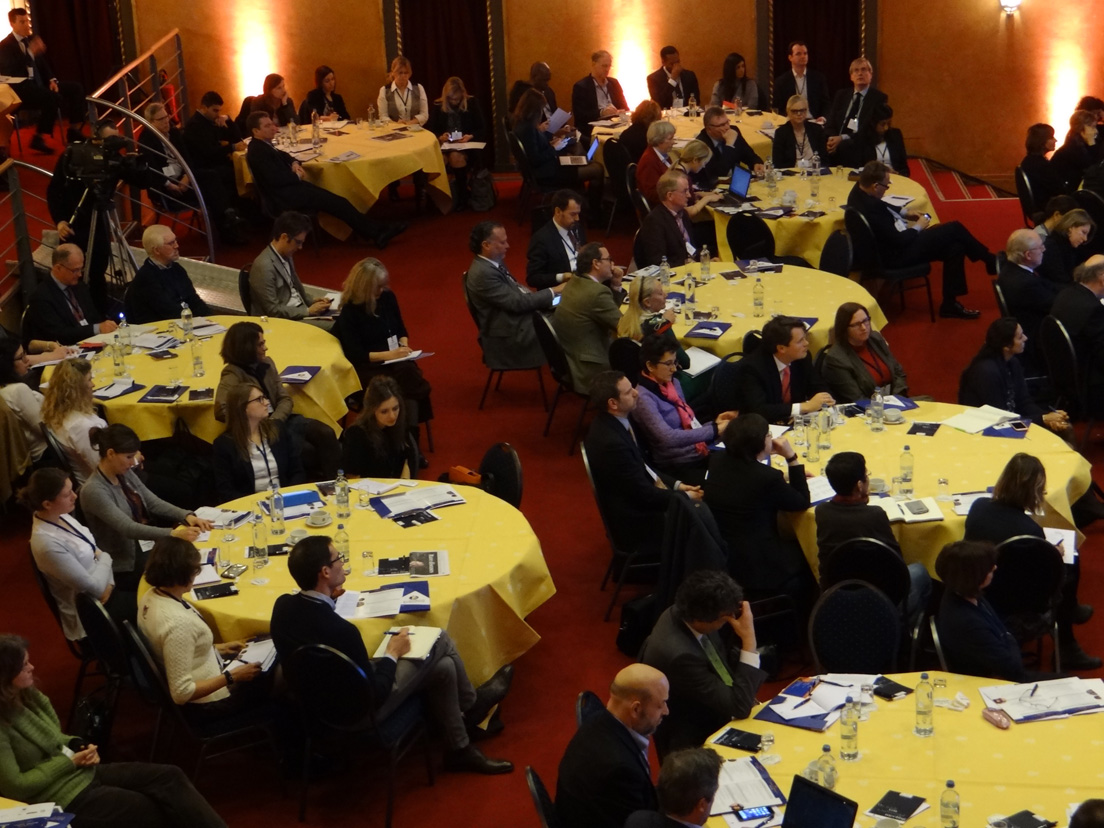 The Multi-Stakeholder Symposium on Improving Patient Access to Rare Disease Therapies aimed at addressing a crucial bottleneck in making orphan medicinal products (OMP) accessible across Europe.
A unique combination of nearly 300 patient advocates, academics, policymakers, industry representatives, payers and HTA bodies came together to discuss the current state of play and how to shape a more effective way to address value determination, appraisal, pricing and reimbursement of orphan medicines, all with the aim of improving patients' access to rare disease therapies throughout Europe.
By bringing together such a varied range of stakeholders, the Symposium created an opportunity for exchange to reach an understanding of the varied perspectives on issues and challenges surrounding patient access. Participants discussed various methods of appraisal, value determination and reimbursement and also took part in pricing simulation exercises.
Speakers included European Commissioner for Health Vytenis Andriukaitis and Members of the European Parliament Philippe De Backer and Françoise Grossetête.
1. Official Partners
2. Programme Committee Members & Advisors
Members of the Programme Committee:
Lieven Annemans
Professor of Health Economics
Gent University
Belgium
Ri De Ridder
Director-General of Healthcare
RIZIV-INAMI
Belgium
Karen Facey
Evidence Based Health Policy Consultant
Glasgow University
United-Kingdom
Ruediger Gatermann
Director, Healthcare Policy and External Affairs Europe
CSL Behring
Germany
Josie Godfrey
Public Policy and External Affairs
Sobi – Swedish Orphan Biovitrum AB
United-Kingdom
Laura Gutierrez
Senior Director European Government Relations and Public Policy
Celgene
Belgium
Adam Heathfield
Co-chair EFPIA – EuropaBio Task Force
Senior Director, International Policy
Pfizer
United-Kingdom
Christian Hill
Managing Director
Map Biopharma
United-Kingdom
Virginie Hivert
Therapeutic Development Director
EURORDIS
France
Yann Le Cam
Chief Executive Officer
EURORDIS
Europe
Vinciane  Pirard
co-chair EFPIA – EuropaBio Task Force
Director Public Affairs
Genzyme Europe BV
Belgium
Advisors to the Programme Committee:
François Houÿez
Treatment Information and Access Director / Health Policy Advisor
EURORDIS
France

Kristina Larsson
Head of Office – Orphan Medicinal Products
European Medicines Agency (EMA)
United-Kingdom

Solange Rohou
ADAPT SMART consortium (EMA)
Director Regulatory Affairs
AstraZeneca
France

Ad Schuurman
Head of the Business Contact Centre & International Affairs
National Health Care Institute (former CVZ)
The Netherlands

Cees Smit
Patient advocate
European Genetic Alliances Network (EGAN)
The Netherlands

Chris Sotirelis
Patient advocate
UK Thalassaemia Society
United-Kingdom

December 2015