April 2022
A EURORDIS report on the challenges faced by displaced Ukrainians affected by a rare disease – Poland
---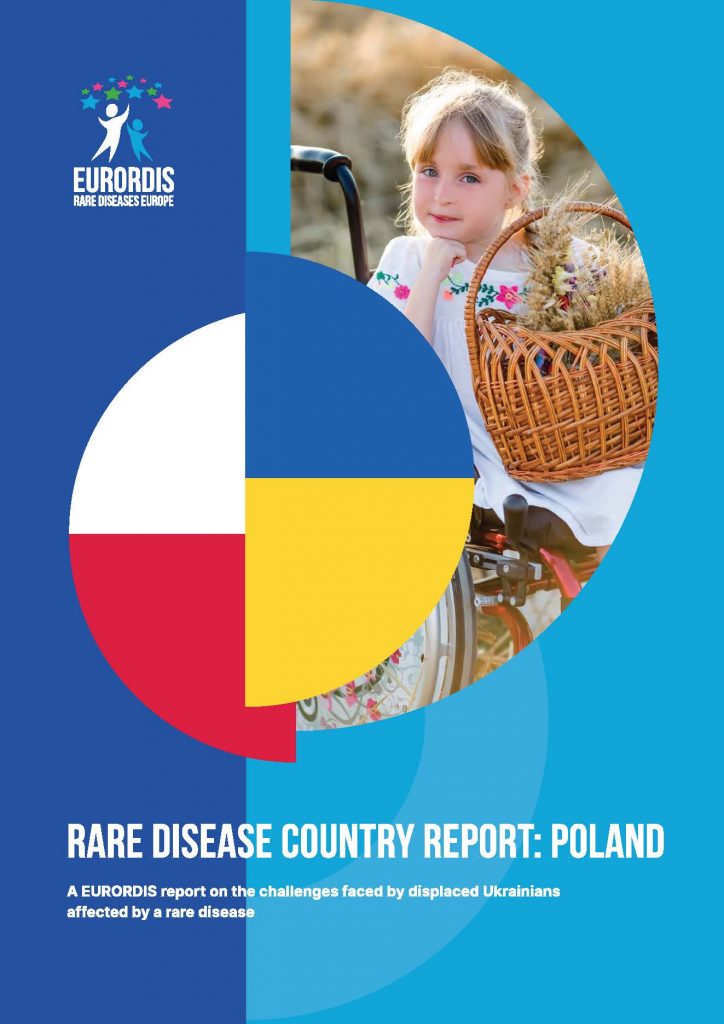 This report provides an overview of the greatest needs facing Ukrainian families living with a rare disease now staying in Poland after being displaced by the war. With a large shared border, and as a preferred destination for many Ukrainian families with ties to the country, Poland is hosting by far the largest number of Ukrainian families at this moment in time.
The information in this report is derived from a series of meetings with patient organisations in Poland and Ukraine. It also includes information shared with EURORDIS by families moving from Ukraine to Poland as part of our partnership with Airbnb.org. We are working on a structured survey through our Rare Barometer programme which we hope will give us further insight into the needs of Ukrainian families.
It is important to recognise that this is a rapidly-changing situation. This report was compiled in April 2022, and what is true today may be different in a few weeks' time. EURORDIS will endeavour to review the situation and provide updates as needed.
Learn more about the EURORDIS Ukraine Response here.