July 2022
A EURORDIS report on the challenges faced by displaced Ukrainians affected by a rare disease – Romania
---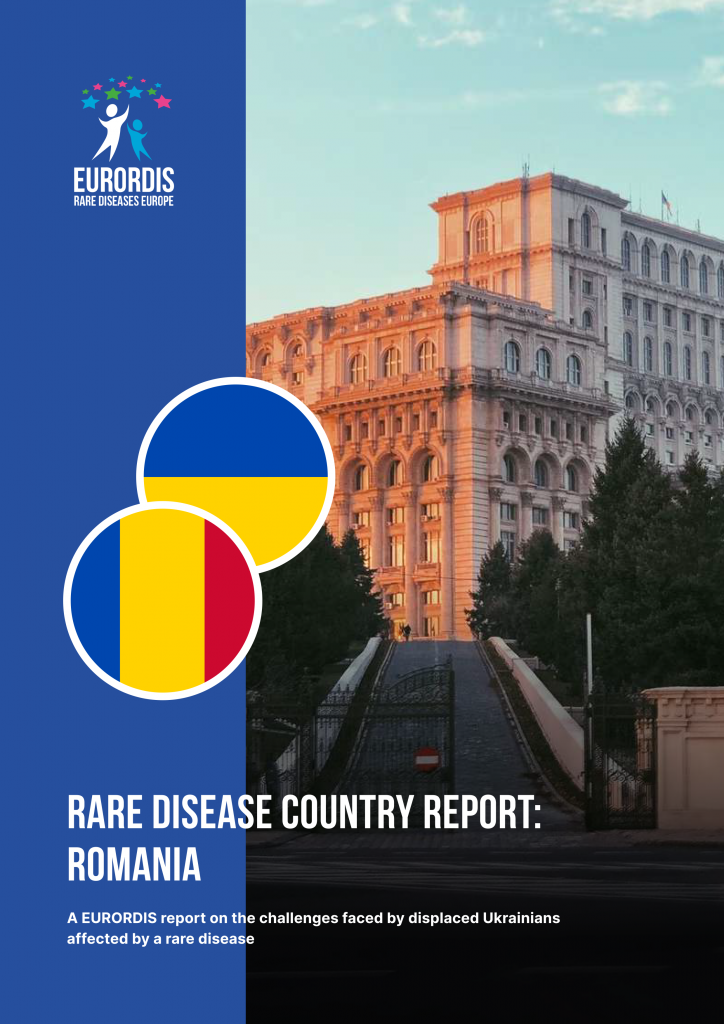 A third report in the series of EURORDIS' reports on the challenges faced by displaced Ukrainians affected by a rare disease is dedicated to Romania.
A general trend suggests that Romania has mostly served as a country of transit and is not considered a temporary or permanent host with only some 10 % of those who have entered the country still residing within its territory. This seems to be even more true for those living with a rare condition. While there might be a variety of reasons to explain such a tendency (from language difficulties to the specificities of the local healthcare system), Romania seems more prepared to provide assistance to Ukrainians living with a rare disease than some of its neighbours, notably Moldova. Given the geographical proximity of the two countries, Ukrainians who are now in Moldova need to be supported to move to Romania if they wish to have better access to necessary health care and other types of social services.
It is important to recognise that this is a rapidly-changing situation. This report was compiled in June 2022, and what is true today may be different in a few weeks' time. EURORDIS will endeavour to review the situation and provide updates as needed.
Learn more about the EURORDIS Ukraine Response here.