Become a Parliamentary Advocate for Rare Diseases
---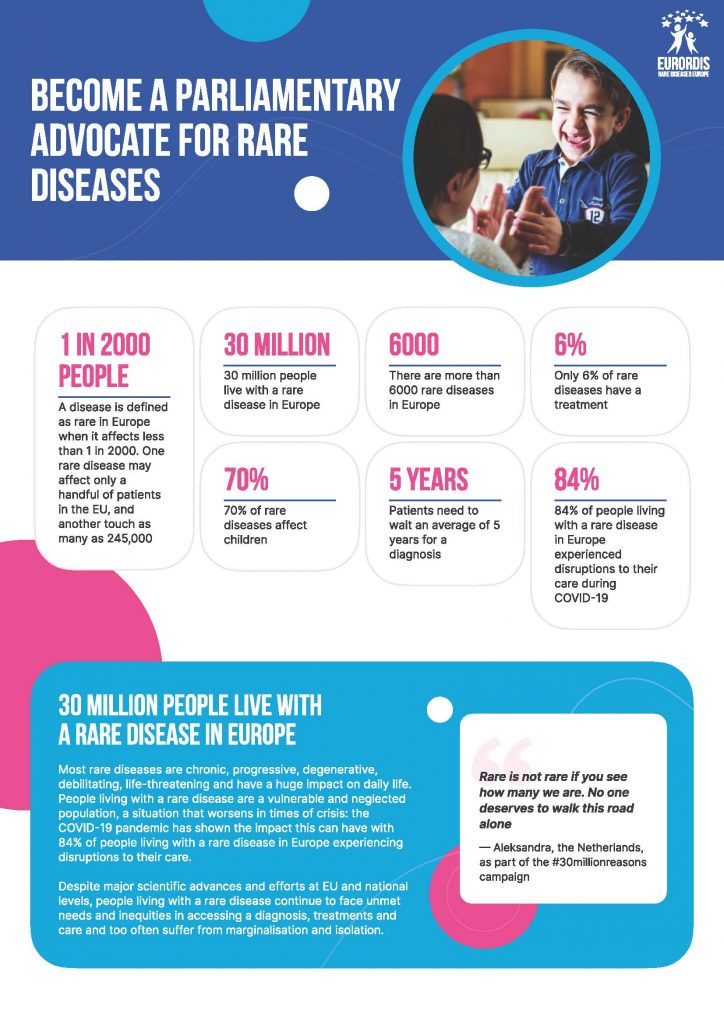 The Network of Parliamentary Advocates for Rare Diseases is a dynamic all-party group of Members of the European Parliament and national parliamentarians who advocate for the rights of people living with a rare disease. The secretariat of the network is provided by EURORDIS-Rare Diseases Europe, a unique, non-profit alliance of 1000 rare disease patient organisations from 74 countries.
By joining the network, MEPs and MPs will:
Receive evidence-based information and expertise on the needs of their constituents living with a rare disease to contribute to legislative and policy files
Connect with patient representatives in their constituency through EURORDIS' network of 1000+ national patient organisations
Share information and best practices with an active group of colleagues committed to making a difference for people living with a rare disease
Become a rare disease champion and mobilise decision-makers to achieve key policy changes improving the lives of people with a rare disease.
March 2023