Share and protect our health data!
---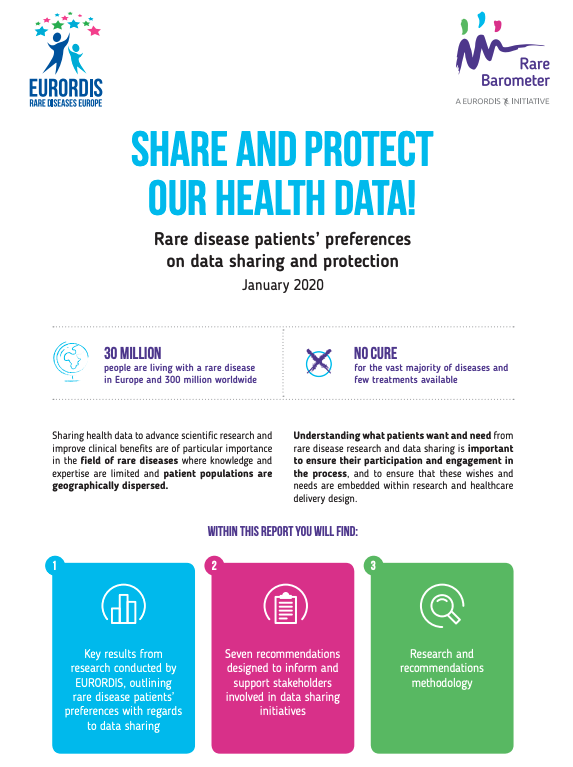 Rare disease patients' preferences on data sharing and protection
A graphic report showing the results of the first International survey on rare disease perspectives on data sharing and data protection, together with recommendations derived from the survey. The survey was carried out via Rare Barometer Voices, the EURORDIS survey initiative.
Infographic – International results
This summary infographic shows the collective results of all the 2,013 respondents from 66 countries.

Find a condensed version of the summary infographic in 23 languages below.

May 2019