Towards a revised EU's general pharmaceuticals legislation: emerging perspectives for improving the treatment of rare diseases
Январь 2022
---
This year, the European Commission is set to adopt a revised general pharmaceutical legislation on medicines for human use, marking a step change in Europe's role in pushing for a future-proof and crisis-resistant regulatory system for medicines, as part of the EU Pharmaceutical Strategy.
Drawing lessons from the COVID-19 pandemic, it aims to improve access to affordable medicines across the EU and ensure their availability, foster research and innovation, and reduce the administrative burden of regulatory procedures.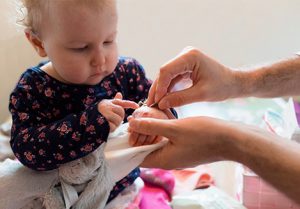 Revised text for the specific Regulations on Orphan Medicinal Products and Paediatric Medicines will also be proposed at the same time as part of the so-called 'Pharmaceutical Package'.
Looking back
The remarkable technological and scientific advances of the past years have unlocked the potential of diagnostic tools for rare diseases and present an exponential increase in novel technologies and therapies on the market. These new opportunities embody hope for the 30 million people living with a rare disease in Europe, but in parallel bring about concerns in terms of safety, long-term efficacy, access and sustainability for health budgets.
Two thirds of people living with a rare disease reported having a treatment directly linked to their rare disease, although mainly symptomatic and not disease-modifying. However, 12 percent couldn't pay for it and 11 percent couldn't get the financial support to travel and receive the treatment in another country. [1]
Challenges in pricing and access to therapies show how current models are not sustainable. Major difficulties remain in access to the right diagnosis and treatments, which are often too costly for patients. This further exacerbates existing discrepancies and inequalities between Member States. A treatment that is unavailable to the patient who needs it loses its value. Scientific advances are happening fast and the regulatory framework should be agile yet rigorous, providing the highest standards for the implementation of clinical trials and distribution of medicines.
On the other hand, one third of people with rare diseases in Europe have never received a treatment directly linked to their rare disease. The main reason being that, according to them, there are no existing treatments. [2]
Even though each of the over 6000 identified rare diseases affects a very small population, altogether they affect nearly 30 million people in the EU. Addressing their 'unmet medical needs', which are often defined by the seriousness of a disease and the absence of or lack of access to an authorised treatment for patients across the EU, therefore, remains a high priority for improving public health.
Research priorities should not be set depending on the existing knowledge of a disease, or the availability of already existing treatments, or the severity of the disease nor on its prevalence – all rare diseases require investments in research.
Shortages of medicines and medical devices also continue to be a concern in the EU. For people living with a rare disease, who frequently have no alternative treatment available, this can be life-threatening. A lack of transparency over the extent and duration of shortages exacerbates the situation further.
Looking forward
Following the European Commission's public consultation of the revision of the EU general pharmaceuticals legislation, carried out in September-December 2021, EURORDIS has proposed possible solutions to address the issues identified above in line with our consolidated advocacy messages.
Europe needs a coordinated approach to addressing the unmet medical needs of people living with rare diseases, which facilitates data sharing and sharing of research resources and prioritises the patient's perspective when refining existing assumptions on unmet needs and in the development and delivery of innovative treatments.
Reaching a shared understanding of this key concept should optimise the design and facilitate the conduct of clinical trials, contribute to the rapid availability of innovative medicines on the market and ensure they match the needs of people with rare diseases and of the national health systems.
Specific EU-level actions must be taken to support the accessibility of gene, cell and tissues therapies, which should become more available in future. Cross-country collaborations alongside a common European fund for advanced therapies' reimbursement should be put in place, to streamline access to advanced therapies for rare diseases without patients paying any of the high out of pocket costs.
Combatting antimicrobial resistance is also a critical issue to address, particularly for people with rare diseases that are often a high-risk group. There is a need for close cooperation between institutions and agencies and additional funds to help reduce the use of antibiotics and minimise the appearance and propagation of antibiotic-resistant bacteria.
With regard to the resilience and attractiveness of the regulatory system, the revised legislation needs to stimulate a favourable environment for an EU agile yet rigorous drug manufacturing capacity to prevent and avoid drug shortages, market withdrawal for commercial reasons, and withdrawal or expiry of patents.
The Commission should also strengthen European Union-wide cooperation in pricing and negotiations. There already exist mechanisms of voluntary cooperation between EU Member States, which have been gaining in strength over the last few years, as well as many multi-country platforms for negotiations on pricing and reimbursement. Such efforts need consolidating and unifying under a common European framework, supported by adequate funding to gather additional evidence.
The global pandemic has brought about an unprecedented EU response and a concerted effort across academia, patient communities as well as governmental and regulatory bodies to tackle the COVID-19 outbreak. The very same strategy and approaches can be replicated across to boost investments and research and ensure equitable access to treatments and care for all people living with a rare disease in Europe.
The rare disease community aspires to a research, development and delivery ecosystem for rare diseases in Europe in which efforts at the local and European levels remain concerted for success.
For this reason, EURORDIS goes beyond reviewing structures and processes of individual legislative acts and calls on EU decision makers to support Europe's Action Plan for Rare Diseases. Only a coordinated European effort that offers tailored approaches to care, research and treatment for diseases which have historically been neglected or for which curative treatments have not yet materialised, can effectively address significant unmet medical needs of people living with a rare disease.
[1] The Rare 2030 "Recommendations: The future of rare diseases starts today", p. 119
---
Stanislav Ostapenko, Communications Manager, EURORDIS