Mental Wellbeing in the Rare Disease Community: An interview with ALAN – Maladies Rares Luxembourg
May 2023
---
As we look towards the 2024 edition of the Black Pearl Awards, we have been catching up with some of our past Black Pearl Awardees. In an interview with Daniel Theisen, Director of ALAN – Maladies Rares Luxembourg, we discuss what his organisation has been doing to combat the mental wellbeing challenges facing the rare disease community.
ALAN – Maladies Rares Luxembourg, a rare disease patient organisation, won our Members Award in 2020 for its exceptional work in helping patients to gain greater autonomy through the ability to make informed choices, and supporting their decisions with free socio-therapeutic support and psychological counselling.
People living with a rare disease are more likely to experience symptoms of a mental health condition than the general population. According to a Rare Barometer survey, just over a third of patients report that they feel unable to overcome their problems, compared to 8% of the general population.
In the wake of a pandemic that elicited feelings of anxiety, isolation and uncertainty worldwide, the long-term mental health impact on society remains a significant issue. It has been estimated that in the first year of the pandemic, the prevalence of depression and anxiety increased by a quarter. As a vulnerable group, the rare disease community was especially at risk.
The uncertainty surrounding the pandemic is something that Daniel asserts gave many people an insight into the challenges that those who live with a rare disease contend with in their everyday lives, particularly concerning the difficulty of getting a diagnosis.
'Patients know that something is wrong, they have the diagnostic odyssey, they go to several specialists and doctors, they do tests, tell their story over and over and yet they still sometimes have to wait for confirmation of their diagnosis.'
'I think this is probably the biggest mental burden, where people become at greater risk for developing burnout and depression. It's draining their energy.'
'We see that when they come to ask for help at ALAN, many people are drained.'
It takes an average of five years for rare disease patients to receive a diagnosis, and many spend their entire lives undiagnosed. In addition, even once a diagnosis is obtained, only 6% of rare diseases have an available treatment. This reality can cause considerable distress for individuals and their families.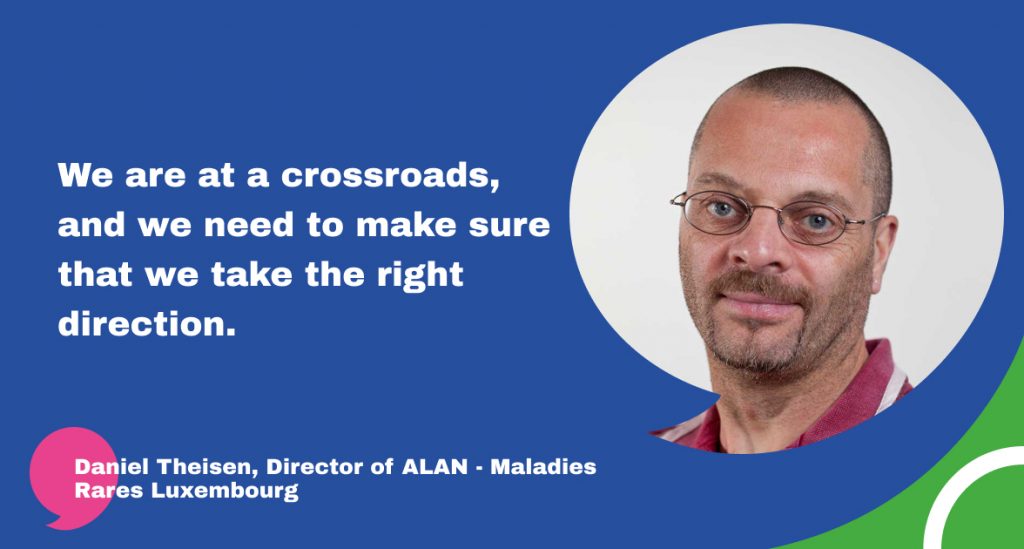 In 2018, Luxembourg implemented its first National Plan for Rare Diseases, which aimed to improve awareness and promote faster diagnosis for those living with a rare disease. ALAN is now campaigning to implement a second National Plan, in order to push for a continued focus on rare diseases as a public health priority. In the meantime, they will continue to support individuals and their families through activities that are designed to improve mental wellbeing.
Through meetings with social workers and psychologists working in tandem, ALAN identifies areas where individuals may be struggling to cope with the stress that they may experience due to their rare disease.
However, Daniel says that due to a lack of mental health services, patients sometimes find it difficult to access more specialised support.
'There are some places where the support does not work that well, although it should. In certain communes or certain cities where you should actually get access to social support, we know from experience that it doesn't always work out.'
'We tend to be drawn into this process of helping [patients]. There has been a deficit of taking care of these people. They are the first to be forgotten, and perhaps the last to complain.'
Long waiting times for mental health services in Europe is a long-standing problem that predates the pandemic. It has been reported that two thirds of people seeking mental health care have trouble accessing it, leading to a mental health care gap in which inadequately staffed health services struggle to cope with increased demand.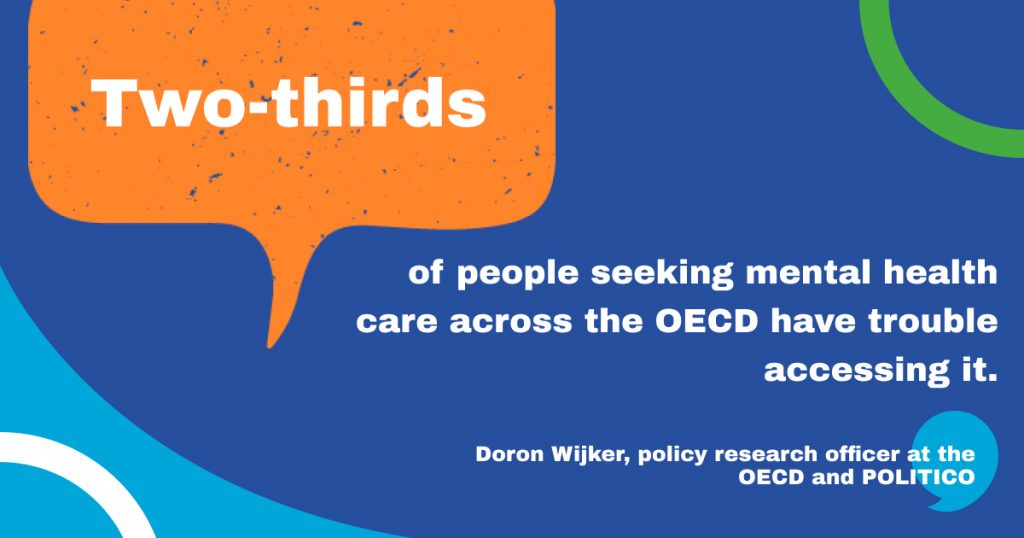 To tackle this issue, The European Commission President Ursula von der Leyen announced a proposal for a new comprehensive approach to mental health, the details of which are set to be presented in June.
'I would say it's a big undertaking,' Daniel concurs. 'The problem with mental health is it's not something you can touch as easily as statistics about prevalence for disease. It's less well accepted and understood.'
'It is a very common situation for people living with a rare disease and in the general population. We have never had as many cases of depression, especially in the younger population. We have never had as many burnouts in different professions.'
'I think that it's a big issue that certainly deserves more attention.'
ALAN was presented with the Members Award for its holistic approach to patient support, providing assistance across many different aspects of life with a rare disease. When asked about winning the award, Daniel says that he felt 'extremely privileged.'
'I started at ALAN at the beginning of 2019, so I was new to this area. I discovered a team that was doing marvellous work and helping people.'
'When I talk to our psychologists, social workers and the rest of the team, I always tell them that I would not be able to do the work they do.'
---
Nominations are now open for the Black Pearl Awards 2024. If you know of an organisation like ALAN which deserves to be recognised for its outstanding work in the rare disease community, submit your nomination in just a few minutes.
To learn more about ALAN's support and consultation service, visit their website.
---
Madison James, Communications Intern